Description
DREMEL® 4000 (4000-4/65 EZ)
TECHNICAL SPECIFICATIONS
Rated power input - 175 W

Voltage - 230 V

Weight - 0.66 kg

Length - 23 cm

Width - 4.1 cm

Depth - 4.3 cm

No load speed - 5,000 35,000 1/min

Speed setting - Fully Variable

Accessory quick change system - EZ Twist

Sound pressure - 78 dB(A)

Sound power - 89 dB(A)

Vibration - 11.4 m/s²
PACKAGING CONTENTS
Dremel 4000
65 high quality Dremel accessories in Mini Accessory Case (including EZ SpeedClic starter set)
Flexshaft attachment (225)
Pencil grip nose cap
Line & Circle Cutter attachment (678)
Shaping Platform attachment (576)
Detailer's Grip attachment (577)
Instruction manual
Spacious and sturdy storage case with a removable accessory tray
Unique tool holder included for easy storage of your tool with your project
EZ SPEEDCLIC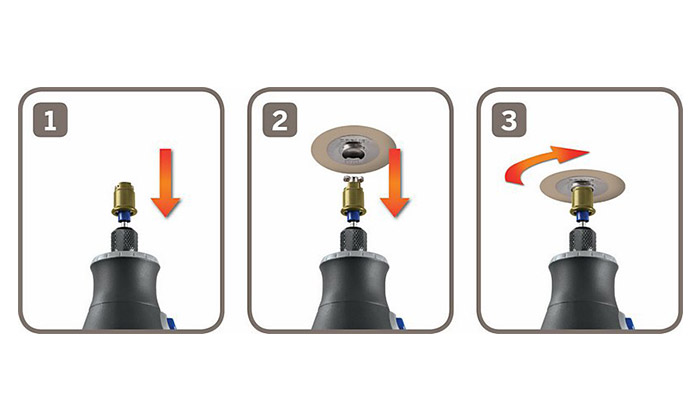 EZ SpeedClic is Dremel's unique quick-change system for rotary tool accessories. The high quality EZ SpeedClic accessories allow for quick, easy and keyless accessory changes, which means less time changing accessories and more time to work on your project for faster completion. These accessories are available for a wide range of applications from cutting to sanding and can be used in a diverse range of materials.
Order number - F0134000JP

EAN-Code: - 08710364074723
Payment & Security
Your payment information is processed securely. We do not store credit card details nor have access to your credit card information.