Description
Digital Height Gauge 300 mm


SERIES 181-11
Manufacturer Cat No: 181-012-11
Digital Height Gauge with Data Output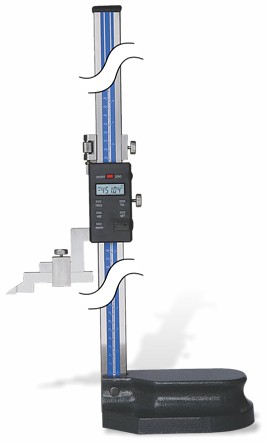 Workshop electronic/digital height gauge by ACCUD, measuring range 0-300mm | 12' and resolution 0.01mm | 0.0005'. The height gauge is equipped with ABS absolute measurement function, i.e. the ability to measure against the set zero value. Made of stainless steel (except the base). Measuring tip - made of sintered carbide. Equipped with a data output port.
Made of stainless steel.
Additionally in the set - the tip with the sensor holder, with a hole with a diameter of 8 mm.
Features at a glance
AC181-012-11
Payment & Security
Your payment information is processed securely. We do not store credit card details nor have access to your credit card information.