Description
Analogue Vernier Caliper 300 mm


SERIES 126-11
Manufacturer Cat No: 126-012-11
Range: 0 mm - 300 mm
Graduation: 0.02 mm | 0.001 in
Accuracy: ±0,05 mm
Vernier Caliper - deep jaw 90 mm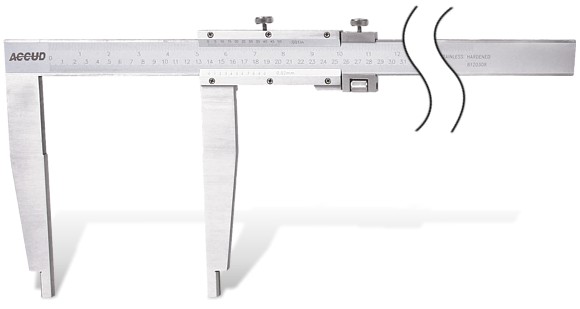 Workshop professional analogue vernier caliper with measuring range 0 - 300mm and measuring resolution 0.02mm. The jaws are 90 mm long,
Chromed reading surface (scale and vernier). Made of stainless steel. This measuring tool is equipped with a screw locking clamp and fine adjuster.
Made of stainless steel.
AC126-012-11
Payment & Security
Your payment information is processed securely. We do not store credit card details nor have access to your credit card information.